YOUR PARTNER FOR NATURAL CAFFEINE
A HISTORY OF SUCCESS IN THE PRODUCTION OF NATURAL CAFFEINE
1885
Stabilimento Testa started in 1885 as a pharmaceutical laboratory, producing remedies on a small industrial basis.
The production of traditional pharmaceutical items has been given up in the 1940s, and in 1950 the company did develop the production of natural extracts, in particular natural caffeine anhydrous.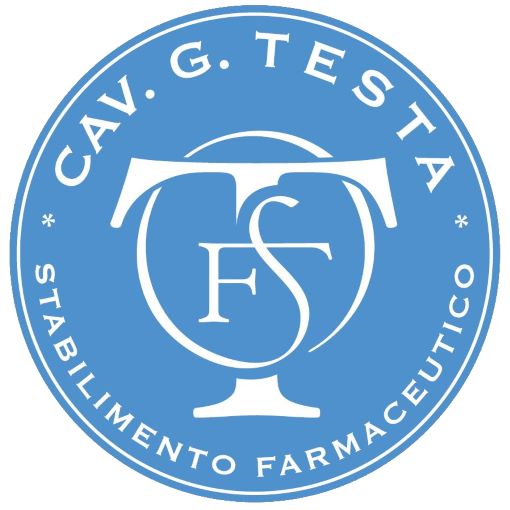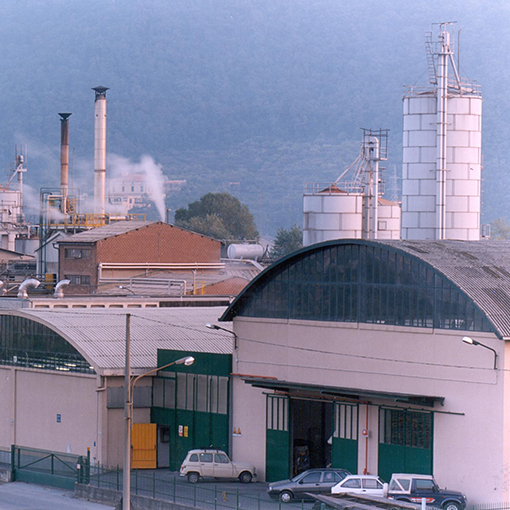 1994
The production facilities were moved from Albenga to the factory located in Leca in 1994.
In the last six decades Stabilimento Testa took place among the most important suppliers of natural caffeine anhydrous from raw materials sourced from the decaffeination of coffee and tea. The product range includes Tekaf® from tea, the Green Line with Green Caffeine® and Tekaf® Green,  Green Coffee and Green Tea Extracts as well as Theobromine.
Stabilimento Testa did restructure its production and sales of pure Natural Caffeine Anhydrous up to 1.200 mt. / year.
2012
In order to optimize the production cycle and improve the quality of all products, in 2012 Stabilimento Testa moved to the current factory, located close to the highway and the new Albenga railway logistic hub. The area has got an extension of 11.200 sqm.
Today the company employs more than 30 persons, exports more than 90% of its total output and is a reliable partner to well-known multinational customers. The company is ISO 9001:2015 and BRC certified and its production is in accordance with HACCP.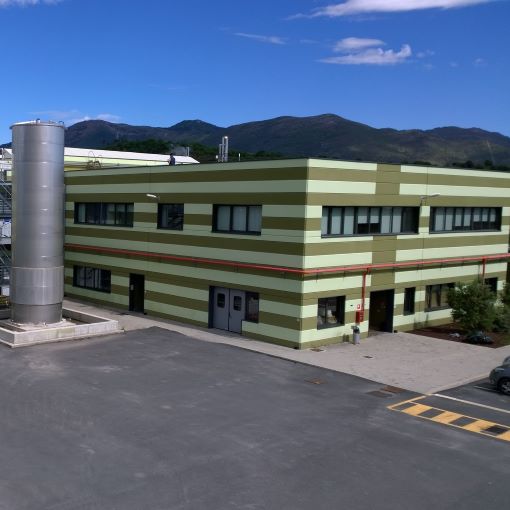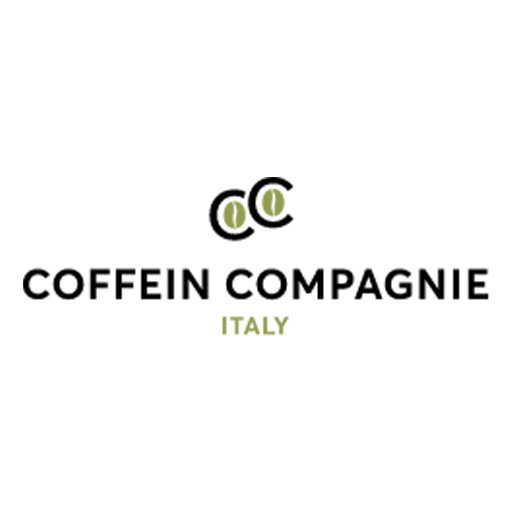 2019
Since 2019, Stabilimento Testa has been an integral part of the Coffein Compagnie group and was rebranded to Coffein Compagnie Italy.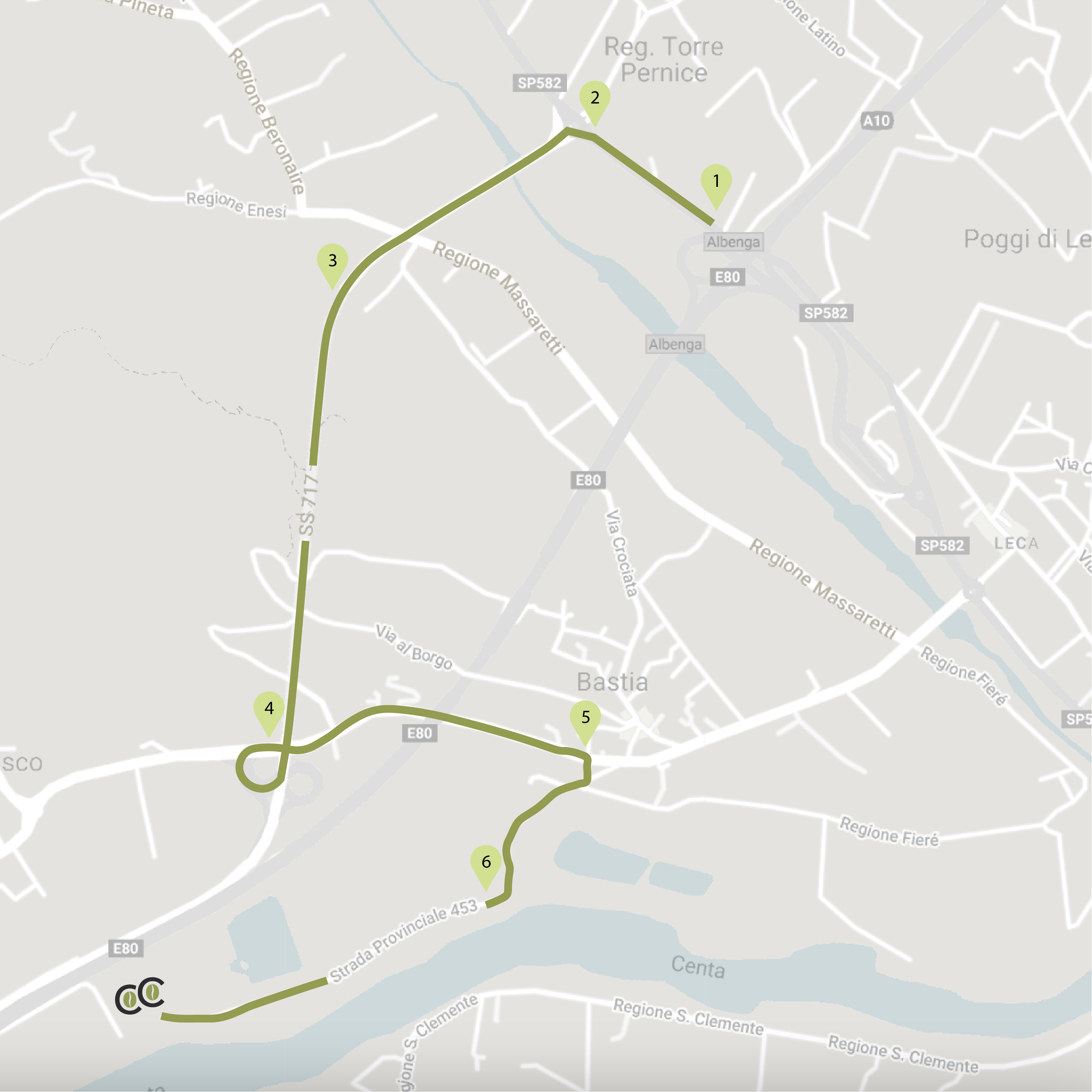 For medium and heavy commercial vehicles GVW /G.C.W. over 3,5t
1. At the exit of the Highway Albenga, turn left and continue on SP582 towards Cisano/Garessio
2. After about 1 km, enter the roundabaout and, at the third exit follow the road to Alassio
3. Take the first exit: Bastia
4. Once on the SP453, turn right. direction Bastia
5. Proceed for 500m and, before the town entrance, turn right
6. Proceed for 50m and, arriving on the square, take the small road that runs along the river Arroscia
Proceed for 2km, reaching the destination immediately after the "Blue Lake" (Lago Azzurro)
44° 03' 07'' N
08° 09' 34'' E
Warning: not for medium and heavy commercial vehicles GVW /G.C.W. over 3,5t
Passenger cars and Light Commercial vehicles up to GVW 3,5t:

1. At the exit of the Highway Albenga, proceed straight and, at the roundabout, turn right over the bridge towards Bastia
2. Go through the town.
3. At the end of the town of Bastia, turn left and proceed for 50m, take the small road that runs along the river Arroscia
Proceed for 2km reaching the destination immediately after the "Blue Lake"(Lago Azzurro)
44° 03' 07'' N
08° 09' 34'' E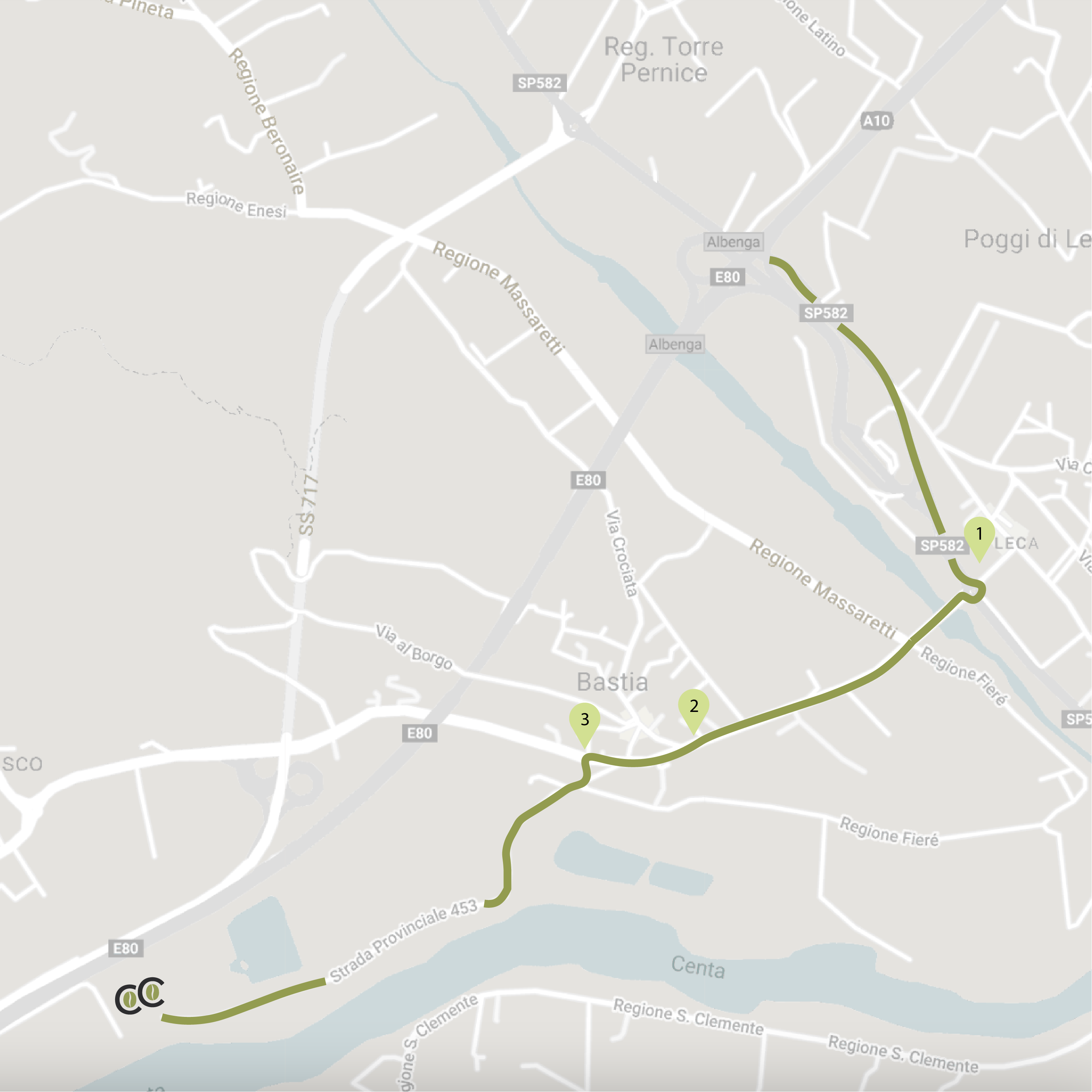 Coffein Compagnie Italy
Reg. Abissinia, Loc. Lago Azzurro, Fraz. Bastia, 17031 ALBENGA (SV) – Italy
t. +39 0182 21771
Registered Office: Via Rovani 7, 20123 MILANO (MI) – Italy